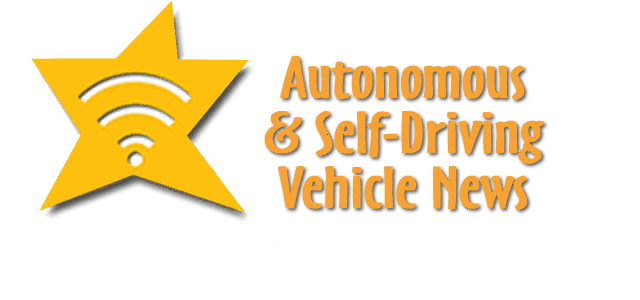 In autonomous and self-driving vehicle news are dRISK, AIMotive, NextChip, Local Motors, Velodyne, Ansys, Continental and Mobileye.
dRISK Detects High-Risk Events for Autonomous Vehicles
dRISK, a London and Pasadena-based startup that has so far been in stealth, announced its launch and that it has – for the first time commercially – employed its edge case retraining tool to achieve a 6x performance in time to detect high-risk events for autonomous vehicles (AVs).
Whereas semi-autonomous and autonomous vehicles currently do not always detect high-risk events in time to react to them (oncoming cars peeking into the lane from behind other vehicles, vehicles running red lights concealed by other cars), dRISK's tools for retraining AVs to recognize edge cases represent a dramatic step forward in the ability to retrain autonomous vehicles to well outperform humans at even the trickiest driving scenarios. The results were formally presented at NVIDIA's GTC conference on April 12, 2021.
dRISK's mission is to help make AVs dramatically safer as soon as possible. The new patented knowledge graph technology (analagous to Google's knowledge graph of the internet, but in dRISK's case a knowledge graph of real-world events) solves a number of problems which have plagued AV developers so far — encoding massively high-dimensional data from all the different relevant data sources into a tractable form, and then offering the full spectrum of edge cases so as to retrain on not just with what has already happened but will happen in the future.
dRISK delivers simulated and real+simulated edge cases in semi-randomized, impossible-to-game training and test sequences, to achieve superior testing and retraining results for customers on real-life data. Unlike traditional training and development techniques, in which AVs are trained to recognize primarily whole entire vehicles and pedestrians under advantageous lighting conditions, with dRISK's edge cases AVs are trained to recognize just the predictors of high-risk events (e.g. the headlights of an oncoming car peeking into the lane amid low-visibility). AV systems trained this way can recognize high-risk events sooner, without a significant decrease in performance on low-risk events.
dRISK's customers include AV developers, major transport authorities and one of the world's largest insurers, all of whom have an interest in mitigating AV risk and improving AV performance. dRISK has so far delivered semi-customized solutions on an individualized basis, but intends to release a version of its AV retraining product directly on the web later this spring to open up these capabilities to the wider AV community.
dRISK Inc and wholly-owned subsidiary dRISK.ai Limited, along with its partners in the UK-based D-RISK consortium, Imperial College London's Transport Systems Laboratory, Claytex and DG Cities, received £3M in funding from the UK's Centre for Connected and Autonomous Vehicles to develop the ultimate driver's test for the self-driving car.
In addition to its government funding, dRISK raised seed funding in a closed round led by Okapi Ventures, with Netsu Equity Ltd, Poetic Partners, SaaS Ventures and Mount Wilson Ventures. dRISK holds 4 patents on its technology, with two additional patents pending. dRISK's CEO is Chess Stetson, Ph.D. (Computation and Neural Systems, Caltech) and its team boasts talent from Stanford, Berkeley, Harvard, Oxford, Cambridge, Imperial College London and NASA. See more here: dRISK's "Risk Aware Perception".
AIMotive & NextChip Co. Demoed NN
AImotive, the world-leading supplier of scalable automated driving technologies and Nextchip Co., Ltd., a dedicated automotive vision technology company, announced that AImotive has successfully demonstrated automotive NN (Neural Network) vision applications executing at up to 98% efficiency on the aiWare3P™ NPU (Neural Network Processor Unit) used on Nextchip's latest Apache5 IEP (Imaging Edge Processor). Also featuring an advanced ISP supporting imaging sensors up to 5.7Mpixel resolution, quad-core Arm A53 CPU and small package size of only 9mm by 9mm, Nextchip's Apache5 is designed for demanding automotive edge vision applications to full AEC-Q100 Grade 2.
Thanks to rapid bring-up of all key functions on Apache5, complemented by aiWare Studio's unique offline NN optimization tools, AImotive and Nextchip were able to demonstrate to lead customers the Apache5 IEP executing demanding automotive AI applications using the aiWare NPU within weeks of receiving first samples. These confirm that Apache5's aiWare3P 1.6 TOPS NPU can deliver up to 98% sustained real-time efficiency for a wide range of NN workloads. Only minimal optimization effort was required, which was completed prior to receipt of the first devices.
"We are excited that thanks to the close collaboration between Nextchip and AImotive, we have been able to demonstrate Apache5 executing compelling automotive AI applications with exceptional efficiency within weeks of receiving first samples" said Young Jun Yoo, CMO at Nextchip.
"With Apache5 we have demonstrated that we can deliver 2x to 3x higher CNN performance for the same claimed TOPS of other NPUs" said Márton Fehér, senior vice-president hardware engineering for AImotive. "Furthermore, our aiWare Studio SDK enabled our aiDrive team to bring up multiple well-optimized NNs within days of receiving Apache5 silicon".
Local Motors Moves Packages at Miramar
Local Motors, a leader in the development, manufacturing, and deployment of autonomous shuttles, recently began the first-ever project moving packages around Marine Corps Air Station (MCAS) Miramar using an autonomous electric shuttle, Olli.
The project is in collaboration with US Ignite, an accelerator of smart communities, and NavalX SoCal Tech Bridge as a part of the 5G Living Lab at MCAS Miramar. Funded through the Office of Naval Research and Naval Information Warfare Center (NIWC) Pacific, this $4 million initiative supports multiple pilot projects aimed at improving military base operations through technology innovation.
MCAS Miramar personnel will be directly engaged in shuttle operations to gain autonomous vehicle experience and evaluate the benefits of autonomous technology in potential base and deployment applications. Data from the Olli shuttles will be transferred via 5G network and analyzed beyond the duration of the 90-day pilot program.
"MCAS Miramar's deployment of the Olli demonstrates the dual-use opportunity of autonomous electric vehicles on installations to transport both people and goods. It highlights the importance of early engagement with companies and how fostering a collaborative effort provides efficient dual-use technologies," said Lieutenant Colonel Brandon Newell, NavalX SoCal Tech Bridge Director.
Local Motors CEO Jay Rogers said, "Local Motors is proud to develop and deploy made-in-America vehicles, and it is an honor to serve our military. Our Direct Digital Manufacturing ("DDM") clock-speed allows us to accelerate collaboration, deployment, and testing of dual-use technologies. The results of this project will be critical to improving base operations and future on and off-base deployments."
US Ignite is supporting the launch and project management of this pilot. "It's critical to be able to field test new technologies and evaluate them under real-world conditions," said Eric Werner, Director of Autonomous Vehicle Programs at US Ignite. "As the military continues to upgrade and optimize base operations, pilot programs like this one will provide crucial insights on technology performance and the potential for automated vehicles to improve services for base personnel. We are pleased to be working with Local Motors on this project, and to be forging ahead with such an innovative program at MCAS Miramar."
Velodyne Collaborates with Ansys
Velodyne is collaborating with Ansys…


Read More:Autonomous and Self-Driving Vehicle News: dRISk, AIMotive, NextChip, Local