The Australian Accounting Awards, now in its eighth year, is the only independent awards program for accountants in Australia.
The awards recognise deserving professionals across 19 individual and 15 group categories, from rising stars to fast-growing firms, providing a unique opportunity to showcase achievements and network with peers.
This year, a record total of 302 finalists across 34 categories have been shortlisted after an incredible number of submissions were put forward.
Meagan Wood, head of advisor strategy at Intuit QuickBooks said that the level of talent and professionalism in this year's award submissions has been extraordinary.
 "The finalists have set the bar extremely high which is a testament to the industry's commitment to maintain a level of excellence, even through a difficult period," said Ms Wood. 
"On behalf of Intuit QuickBooks, I'd like to thank everyone for participating in the awards and I look forward to celebrating all the finalists and winners at the gala dinner at The Star on June 18th."
Accountants Daily editor Jotham Lian said the record number of submissions received this year was a reflection of the hard work that practitioners had put in over the past year in support of their clients.
"Accounting professionals have been at the forefront of the economic crisis since the start of the pandemic and each of you has risen to the challenge to support your clients and the broader community," said Jotham Lian, editor at Accountants Daily.
"To the finalists of this year's awards, congratulations for consistently delivering the best service and outcomes for your clients over the past 12 months.
"I thank you for the vital work that you do, and we look forward to celebrating your achievements on the night."
Click here to see this year's finalists for the Accountants Daily Australian Accounting Awards 2021.
A five-star gala dinner will be held in Sydney on 18 June to celebrate both finalists and winners.
For further information, please contact Natasha Taylor on (02) 9922 3300 or email This email address is being protected from spambots. You need JavaScript enabled to view it.
Australian Accounting Awards 2021 finalists revealed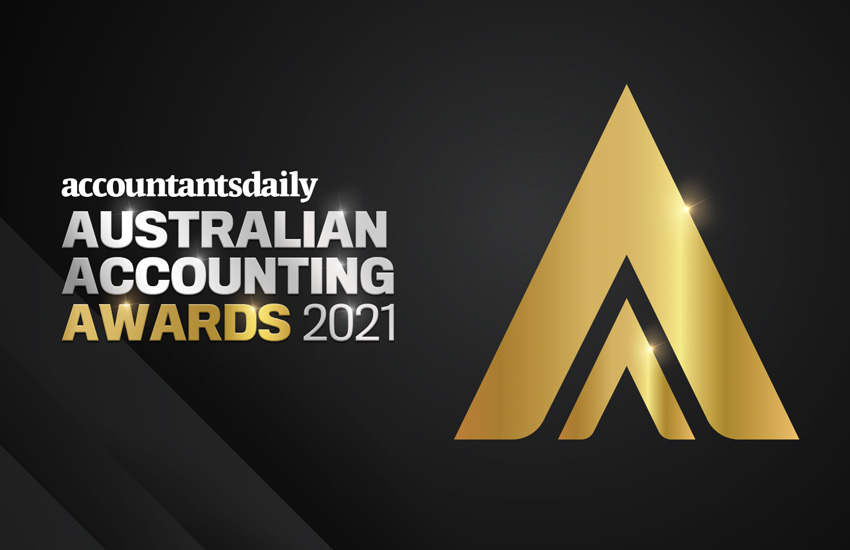 Last Updated: 12 May 2021
Published: 12 May 2021
window.fbAsyncInit = function() {
FB.init({
appId : 320913864680410, // ENTER your FB App ID
//channelUrl : '//WWW.YOUR_DOMAIN.COM/channel.html', // Channel File
status : true, // check login status
cookie : true, // enable cookies to allow the server to access the session
xfbml : true // parse XFBML
});
//_ga.trackFacebook(); //Google Analytics tracking
};
// Load the SDK's source Asynchronously
(function(d, debug){
var js, id = 'facebook-jssdk', ref = d.getElementsByTagName('script')[0];
if (d.getElementById(id)) {return;}
js = d.createElement('script'); js.id = id; js.async = true;
js.src = "https://connect.facebook.net/en_US/all" + (debug ? "/debug" : "") + ".js";
ref.parentNode.insertBefore(js, ref);
}(document, /*debug*/ false));


Read More:Australian Accounting Awards 2021 finalists revealed